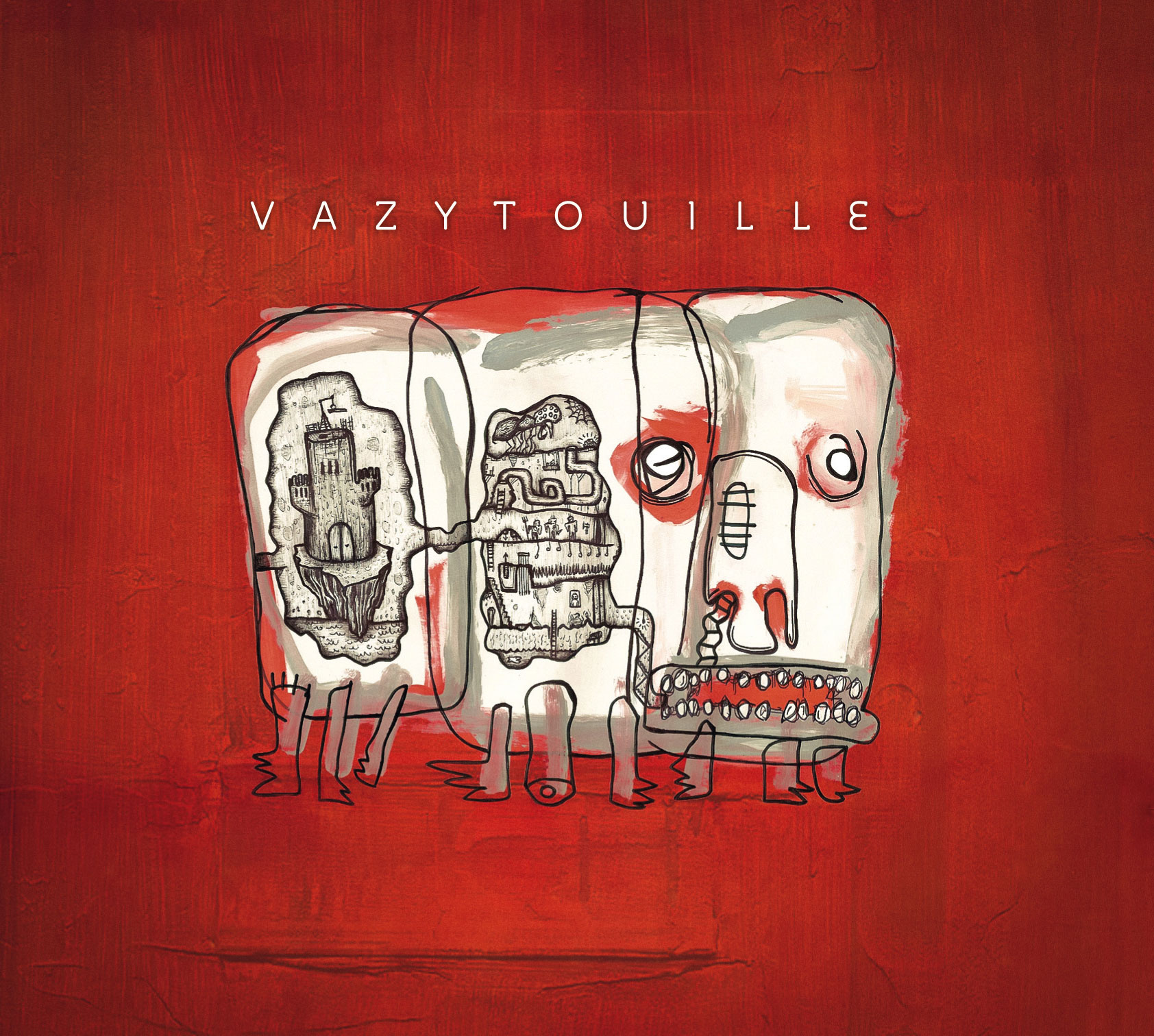 BUY / ACHETER
1 CD-Audio / Digifile 11 tracks / 65'46" Downloads included

7.00 €

FLAC / Lossless 1 Zip file / 408 Mo

5.00 €

mp3 / 320 Kbps CBR 1 Zip file / 148 Mo

5.00 €
By allowing everything, the Vazytouille, big orchestra of 14 musicians from the collective Zoone Libre, not only to cite or draw on the vast musical heritage past and present, but slowly invent a form and language, thus proving its sole ambition: to be a live music.
The originality of this band lies in several aspects. The orchestra is very rich and allows many marriages of timbres, each more amazing than others. We find within the band small independent formations: string quartet, trio rock, a cappella vocal ensemble.
Faced with such orchestral diversity, the direction of Vazytouille is simple: no limit. Mixed, pressed, kneaded, these micro-formations also appear alone, bringing rhythm and breathing in the repertoire. It combines composition and improvisation. Again, the musicians exploit the richness of their personalities: solo, duo, group or directed improvisation. The energy of rock flirts with contemporary music, jazz and popular music.



En se permettant toutes les audaces, le Vazytouille, grand orchestre de 14 musiciens issus du collectif lillois Zoone Libre, ne se contente pas de citer ou de s'inspirer du vaste héritage musical passé et présent, mais invente petit à petit une forme et un langage, prouvant par là son unique ambition : être une musique vivante.
L'originalité de cet orchestre réside dans plusieurs aspects. La formation est très riche et permet de nombreux mariages de timbres, plus étonnants les uns que les autres. On retrouve au sein même de l'orchestre des petites formations indépendantes : quatuor à cordes, trio rock, ensemble vocal a cappella.
Face a une telle diversité orchestrale, le parti pris du Vazytouille est simple : ne se priver de rien. Mélangées, triturées, malaxées, toutes ces micro-formations apparaissent également seules apportant rythme et respiration au répertoire. Celui-ci allie écriture et improvisation. Là encore, les musiciens exploitent la richesse de leurs personnalités : solo, duo, improvisation collective ou dirigée. L'énergie du rock flirte avec la musique contemporaine, le jazz et les musiques populaires.
---