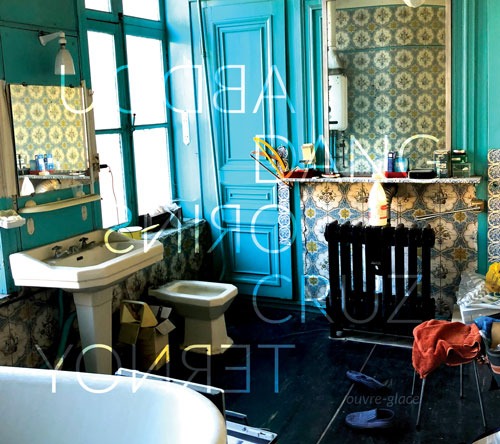 BUY / ACHETER
1 CD-Audio / Digifile

6 tracks / 75:46

Downloads included

10.00 €

FLAC HD, 96 kHz / 24 bits

1 Zip File / 1,6 Go

5.00 €

mp3, 320 kbps CBR

1 Zip File / 198 Mo

5.00 €
Based on an initial idea by Gordon Pym (or was it Klaxon?), and taking advantage of the temporary presence of a second piano in the concert venue of la malterie, two trios from the Muzzix collective came together in late 2020 to create a quintet…
The acoustic version of Toc (see Qeqertarsuatsiaat – Circum-Disc 2015) takes on the energy and electricity of the original trio, exploring soundscapes full of freedom. The trio Abdou/Dang/Orins (see Lescence / Gmatique – Circum-Disc 2020) plays the organic and the infinitely small.
On December 15, 2020, we were waiting for the reopening of cultural venues in France after a complicated year. The meeting, unprecedented, of the five musicians was to be done in public, finally it takes place without, but microphones are set. A first, without instructions, we record, we will see what happens…
Sometimes minimal, music under tension, the five explore their instruments, and are surprised by their interactions. With distance and irony on a degraded period, on its language and its codes, Adoct plays the apnea, with a recording where the time is stretched, elastic, in suspension.
Lyrical surges or suspended trances, we find the humid and vegetal atmospheres: urban or sylvan crossings, reliefs and textures, harmonic coincidences. The same thirst for play and for collective, to resist the inessential forced withdrawal of the moment.
---
Sur une idée initiale de Gordon Pym (ou était-ce Klaxon ?), et profitant de la présence temporaire d'un deuxième piano dans la salle de concert de la malterie, deux trios du collectif Muzzix se réunissent fin 2020 pour créer un quintet…
La version acoustique de Toc (voir Qeqertarsuatsiaat – Circum-Disc 2015) prend à contrepieds l'énergie et l'électricité du trio original, explorant des paysages sonores empreints de libertés. Le trio Abdou/Dang/Orins (voir Lescence / Gmatique – Circum-Disc 2020) joue l'organique et l'infiniment petit.
Le 15 décembre 2020 donc, on attendait en France la réouverture des lieux de culture après une année compliquée. La rencontre, inédite, des cinq musiciens devait se faire en public, finalement elle a lieu sans, mais des micros sont posés. Une première, sans consigne et sans filet, on enregistre, on verra ce que ça donne…
Musique parfois minimale, sous tension, les cinq explorent leurs instruments, et se surprennent par leurs interactions. Avec distance et ironie sur une période dégradée, sur son language et ses codes, Adoct joue l'apnée, avec un enregistrement où le temps est étiré, élastique, en suspens.
Envolées lyriques ou transes suspendues, on retrouve les atmosphères humides et végétales : traversées urbaines ou sylvestres, reliefs et matières, coincidences harmoniques. Un besoin vital de jeu et de nous, pour résister à l'inessentiel repli contraint du moment.
---
All compositions by Adoct
Recorded at la malterie (Lille – F) on December 15th, 2020 by Peter Orins
Edited and mixed by Peter Orins
Photo & graphic design: Peter Orins
Available in Audio-CD / Digifile, FLAC HD, mp3
Produced by Circum-Disc & Tour de Bras
---
See Also
---