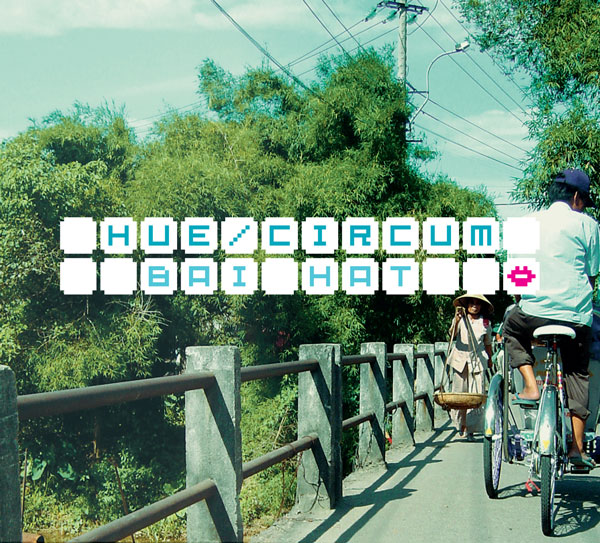 BUY / ACHETER
1 CD-Audio / Digifile 10 tracks / 48'46" Downloads included

5.00 €

FLAC / Lossless 1 Zip file / 344 Mo

5.00 €

mp3 / 320 Kbps CBR 1 Zip file / 153 Mo

5.00 €
Continuation of the project created in 2006 in Vietnam, the record « BAI HAT » explores the richness of traditional music from Hué mixed to the contemporary and improvised jazz of the Circum collective.
The music composed in Vietnam by OLIVIER BENOIT, SÉBASTIEN BEAUMONT and PETER ORINS feeds itself by their trip in Hué, former imperial city, and by the traditional Vietnamese culture. A very melodic writing, which blooms in the mixture of the modern and traditional instruments, and which takes its flight in the improvisation such as it can be perceived in both cultures. A musical and human adventure that brews the influences to make a music of the most surprising.



Prolongement du projet créé en 2006 au Vietnam, le disque « BAI HAT » explore la richesse de la musique traditionnelle de Hué confrontée au jazz contemporain et improvisé de Circum.
La musique écrite au Vietnam par Olivier Benoit, Sébastien Beaumont et Peter Orins se nourrit de leur séjour à Hué, ancienne cité impériale, et de la culture traditionnelle vietnamienne. Une écriture très mélodique, qui s'épanouit dans le mélange des instruments modernes (batterie, guitare, saxophone) et traditionnels (luth, cithare, monocorde), et qui prend son envol dans l'improvisation telle qu'elle peut être perçue dans les deux cultures. Une aventure musicale et humaine qui brasse les influences pour en tirer une musique des plus surprenantes.
Enregistré en octobre 2007, mixé en janvier 2008 par Benjamin Mraz au Studio Ka à Faches Thumesnil (59). Masterisé par Marwan Danoun / Marwan Manley Mastering.

---