LÉON APHAR & IVANN CRUZ APHAR'S CAVE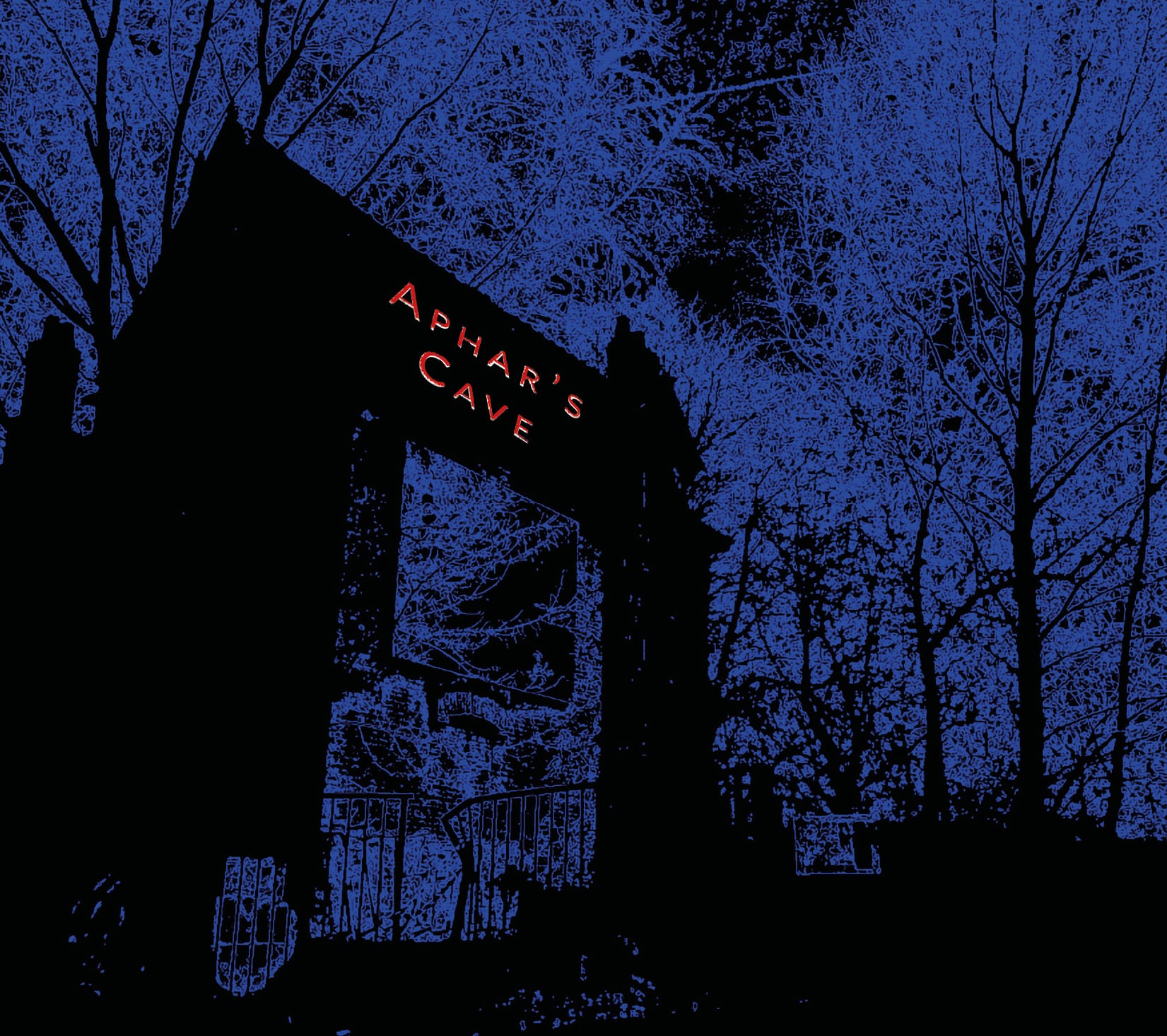 BUY / ACHETER
1 Audio CD / Digifile / 8-pages booklet

18 tracks / 61:08

Download included

10.00 €

FLAC 96kHz / 24 bits

1 Zip File / 1,32 Go

5.00 €

mp3 320 kbps CBR

1 Zip File / 204 Mo

5.00 €
With Aphar's cave, Léon Aphar develops in duet with Ivann Cruz the techniques of musical collages and sound and textual superpositions he began to explore alone with his first album, Ghost songs.
The canva of the album is peppered with echoes from an album of Nick Cave that Léon Aphar closely listened during his youth. Most of those signals are but shadowed and blurred, which make appear other sources in the foreground : Aphar's songs, or traces of a more distant past. There can be found a fragment of a Franz Schubert's lied, a Ma Rainey's blues, a traditionnal folk song or a gospel.
With this choice of a certain density of texts and musics, simply driven by their guitar and their voice, Léon Aphar and Ivann Cruz explore semantic and aesthetic saturations. Here and there, additional parts on the record amplify the process.
The disc is built with nine songs featuring characters adrift, parallels to nine dreams carried by some chords that can be heard along the ghost album nested in Aphar's cave. Nine short stories, like a travel for a night, or for a disc. Two main slopes. One is black, the other out of category.
---
Avec Aphar's cave, Léon Aphar développe en duo avec Ivann Cruz les procédés de collages et de superpositions sonores et textuels initiés dans son premier album, Ghost Songs.
La toile de fond de l'album est parsemée d'échos d'un album de Nick Cave écouté dans sa jeunesse par Léon Aphar. La plupart des signaux en sont cependant brouillés, et ce sont d'autres sources qui apparaissent au premier plan : les chansons d'Aphar, et diverses traces d'un passé plus lointain. On y trouve les fragments d'un lied de Franz Schubert, d'un blues de Ma Rainey, d'une chanson folk ou d'un gospel.
Avec ce choix d'une certaine densité de texte et de musique, simplement portée par leur guitare et leur voix, Léon Aphar et Ivann Cruz explorent certaines saturations sémantiques et esthétiques. Ça et là, quelques parties supplémentaires sur le disque amplifient le phénomène.
Le disque est constitué de neuf chansons qui mettent en scène des personnages à la dérive, parallèles à neuf dreams portés par quelques accords proches de l'album fantôme niché dans Aphar's cave.
Neuf textes brefs, en forme d'itinéraire pour une nuit, ou pour un disque. Deux pistes principales, l'une noire et l'autre hors catégorie.
---
Text & music : Léon Aphar, except for Ma Rainey's « Dream Song » (n°6) + Traditional « Katie Cruel » & Franz Schubert's « Rast » (n°10).
Recorded by Peter Orins at La Renaissance in Lille, 25-28 October 2021
Mixed by Peter Orins, Léon Aphar and Ivann Cruz in Lille, Spring 2022
Mastered at Le Laboratoire central, Brussels, by Gabriel Séverin, July 2022
Artwork : Peter Orins, Marie Bouts, Léon Aphar
Available in Audio CD / Digifile / 8-pages booklet, FLAC 96kHz / 24 bits & mp3 320 kbps CBR
Produced by Circum-Disc & Raphaël Godeau
---