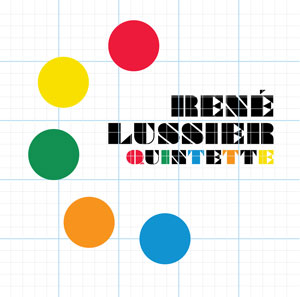 BUY / ACHETER
"I was able — what a chance! — to bring together these exceptional musicians in December 2016. Since then, I have been writing for this group, and we have been rehearsing on a regular basis. This is a work-in-progress where everyone's a soloist. Exploring their multiple talents, pushing back their limits and mine is thrilling, uplifting, and inspiring. The project revolves around densely written modular pieces where up to five parts are overlaid. Roles are permutable in a variable geometry of functions, so that each part can be shared by the whole band. An interactive, participatory process that borrows from all the types of experimental music I have played in my career. It requires a lot of time-sharing. The challenge is to make written music and improvised music live together naturally by granting performers a lot of freedom while preserving the characters of the original compositions. The result is a series of shapeshifting, playful, pointillist instrumental pieces, simultaneously precise, frantic, and wild.
The stars have aligned. This project is a new milestone in my career, both as a composer and a performer. It embodies a breath of fresh air, and there's nothing more I would like than to share it with you! " René Lussier
---
"J'ai la chance d'avoir pu réunir ces musiciens exceptionnels pour lesquels je compose et avec lesquels je répète sur une base régulière depuis décembre 2016. Un « work in progress » où tous sont solistes. Je suis emballé, porté, inspiré par l'exploration de leurs multiples talents, en repoussant leurs limites et les miennes.
Le projet s'articule autour de pièces modulaires densément écrites qui superposent jusqu'à 5 partitions tout en assurant la permutation des rôles, une sorte de géométrie variable des fonctions, de façon à ce que chaque partition puisse être partagée par l'ensemble. Un processus interactif et participatif qui puise dans toutes les musiques expérimentales que j'ai pratiquées et qui exige beaucoup de temps partagé. Le défi consiste à faire cohabiter des musiques écrites et improvisées de façon organique en offrant de grandes libertés aux interprètes tout en préservant l'identité des compositions originales. En résulte des pièces instrumentales multiformes, ludiques et pointillistes, à la fois précises, éclatées, sauvages.
Les astres sont alignés, ce projet représente un nouveau jalon dans mon parcours, à la fois comme compositeur et comme interprète. Il est l'expression d'un nouveau souffle que j'ai la plus grande envie de partager avec vous ! " René Lussier
---
Recorded from February 19 to 23 – 2018 at studio PM in Montreal (QC – Canada) by Pierre Girard. Additional recording by Danys Levasseur and René Lussier.
Mix by Robert Langlois in June and July 2018 at studio 270.
Produced by PasUneCenne and Circum-Disc
Available in CD, download here
---