TERNOY/CRUZ/ORINS
QEQERTARSUATSIAAT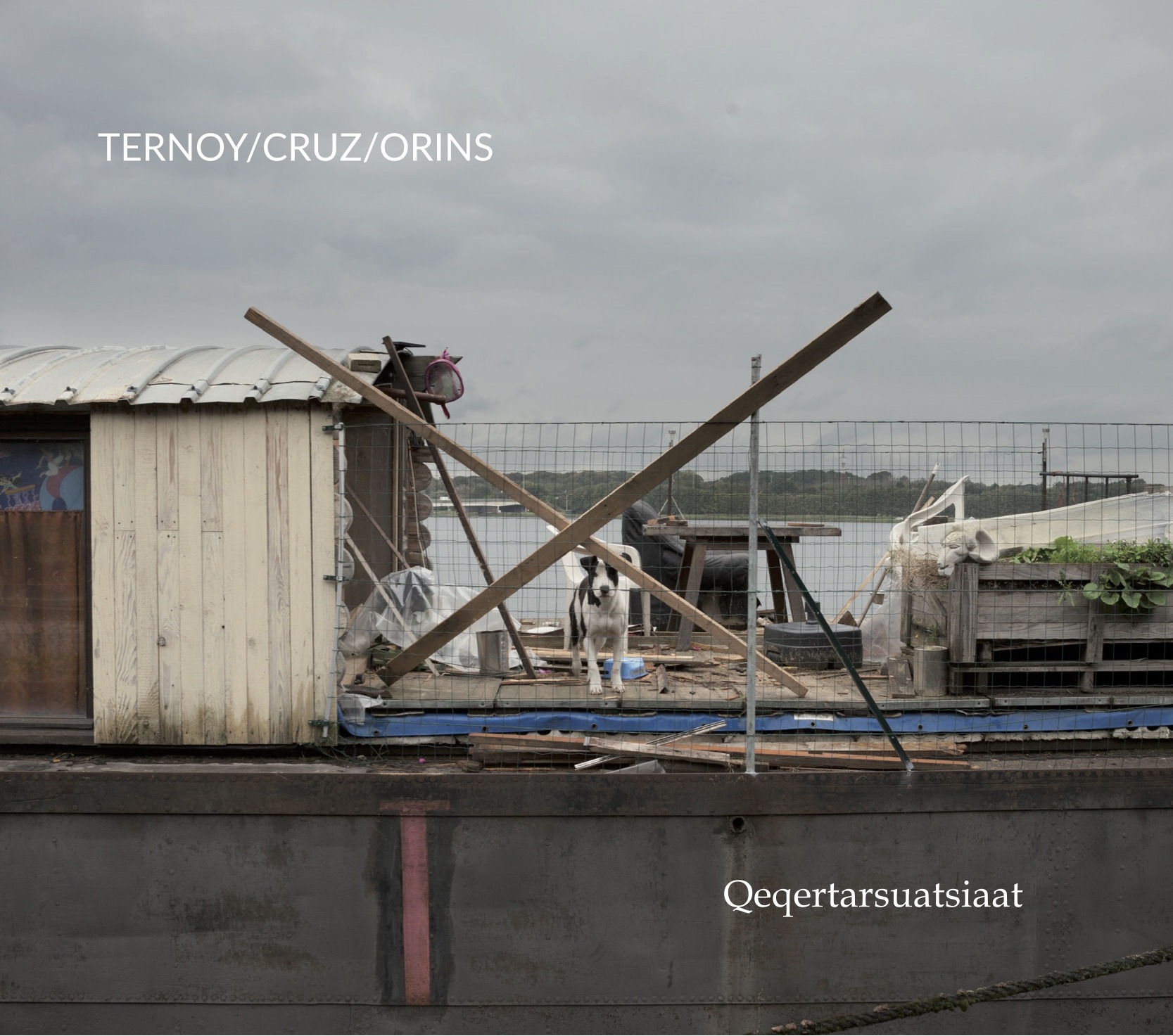 BUY / ACHETER
1 CD-Audio / Digifile 7 tracks / 54'16" Downloads included

8 €

FLAC HD (96/24) / Lossless 1 Zip file / 945 Mo

5.00 €

mp3 / 320 Kbps CBR 1 Zip file / 109 Mo

5.00 €
Playing electrified for several years now as Toc, Jeremie Ternoy, Ivann Cruz and Peter Orins wanted for a long time to unplug jacks and explore acoustics and minimal space that provide a real piano, classical guitar and a not too noisy drums…
Going opposite of what characterizes Toc (energy, density, volume, excess…), the trio plays here on the timbre of acoustic instruments, the minimalism of the musical proposals and active listening, from musicians and audience. Always improvised, this music reflects the diversity of approaches of the three musicians, who never hesitate to go where they're not expected.
The titles of this record evoke distant lands, its music is an imaginary and poetic journey through areas and soundscapes full of freedom.


Officiant depuis quelques années déjà de manière électrique sous le nom de Toc, Jérémie Ternoy, Ivann Cruz et Peter Orins souhaitaient depuis longtemps débrancher les jacks et explorer l'espace acoustique et minimal que procurent un vrai piano, une guitare classique et une batterie qui ne fait pas (trop) de bruit…
Allant à contrepied de ce qui caractérise Toc (énergie, densité, volume sonore, démesure…), cette déclinaison joue sur le timbre acoustique des instruments, le minimalisme des propositions musicales et l'écoute active, des musiciens et du public. Toujours improvisée, cette musique reflète la diversité des démarches de ces trois musiciens, qui n'hésitent jamais à aller là où on ne les attend pas.
Les titres de ce disque évoquent des contrées lointaines, sa musique est un voyage imaginaire et poétique traversant des étendues et paysages sonores pleins de liberté.


Recorded at la malterie Lille on Dec 16 and 17 – 2014 by Peter Orins. Mixed by Peter Orins. CD-master by Philippe Tessier du Cros. Photo : Julie Merckling.
Produced by Circum-Disc
Available in CD (Digifile), FLAC HD (96 kHz/24 bits), mp3.


See also :

---