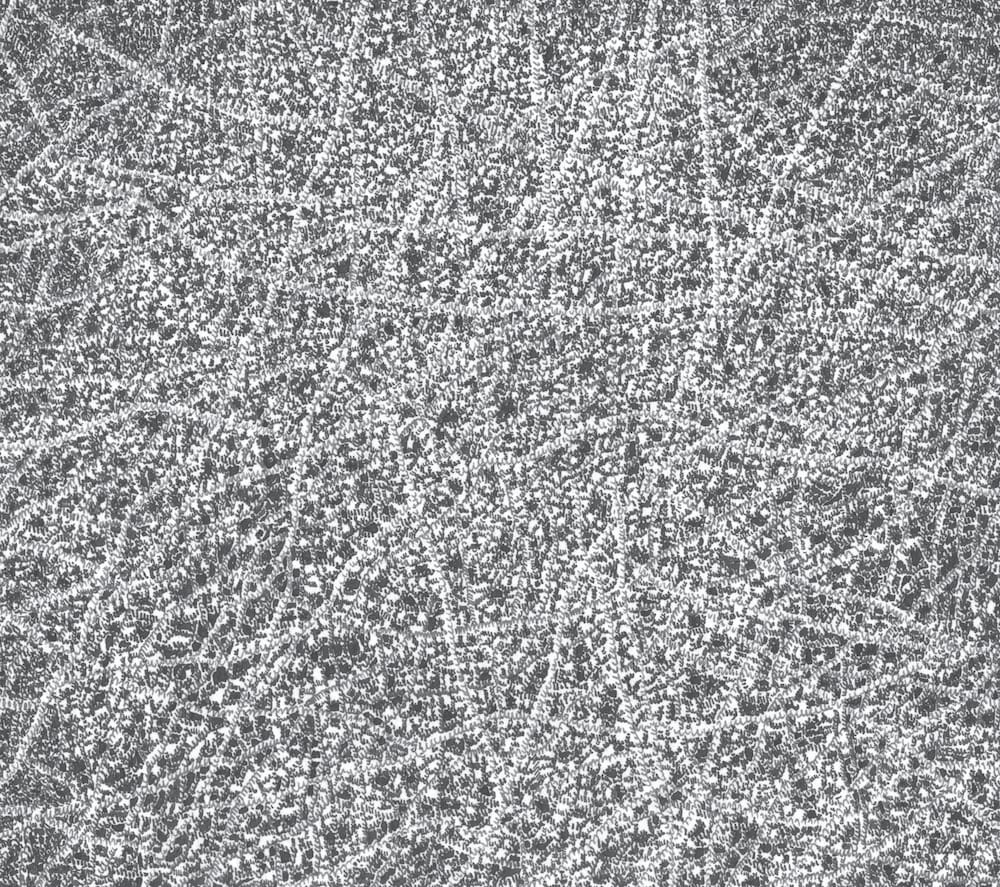 BUY / ACHETER
4 CD-Audio / Digifile

6 tracks / 2:47:11

Download included

25.00 €

FLAC 48kHz / 24 bits

1 Zip File / 2,16 Go

15.00 €

mp3 320 kbps CBR

1 Zip File / 437 Mo

15.00 €
Toc Did It Again, and uses the celebration of fifteen years of sonic ebullition to add a tenth stone to its discographic edifice, a quadruple live album majestically underlined by the fineness of the line of the drawer Jérôme Minard and by the verb of the journalist Petr Slabý.
The trio lives only by the confrontation with its public. After almost two years without being able to hit the road, the musicians are finally leaving in October 2020 for Central Europe for a dozen concerts that are wild and rejuvenating. The joy and the energy of the reunion participate in the instant construction of a raw and uncompromising music, the compulsive obsessions, the repetitive ardour and the noisy and unstructured polyrhythms always present.
Some of these concerts are recorded. The first one, in the incredible setting of the Dragon Social Club in Poznan, during the Spontaneous Music festival gives here the first record, Dragon. Tension and freshness of a first concert, after long hours on the road, joy of the resumption and the reception, in a long evening dedicated to the improvisation and the meeting, the dragon is there, smoking but contained. In the middle of the tour, they arrive in Budapest, at the Lumen club, which gives its name to the second record. Bright but also all in rupture, the trio reinvents a form that it will experiment all this week of concerts… They finish at home, at the malterie in Lille, which takes advantage of this re-entry of (almost) end of pandemic to make a colorful festival. The malterie saw the birth of the group, allowed all the experiments and meetings, real playground and laboratory of creation.
It is also where the first album of Toc was recorded, whose name was still at the time the surnames of the three musicians. Le Gorille, testimony of one of the first concerts of the trio in 2008, will inaugurate the microcidi collection of the label Circum-Disc in 2009. Long out of print, the record is reissued here, the four CDs illustrating 15 years of activism of a trio out of the ordinary, where everything but also nothing has really changed…
---
Toc Did It Again, et profite de la célébration de quinze années d'ébullition sonique pour ajouter une dixième pierre à son édifice discographique, un quadruple album live majestueusement souligné par la finesse de trait du dessinateur Jérôme Minard et par le verbe du journaliste Petr Slabý.
Le trio ne vit que par la confrontation à son public. Presque deux années empêchées sans pouvoir prendre la route, les musiciens repartent enfin en octobre 2020 en Europe Centrale pour une petite dizaine de concerts échevelés et régénérants. La joie et l'énergie des retrouvailles participent à la construction instantanée d'une musique brute et sans concession, les obsessions compulsives, la fougue répétitive et les polyrythmies bruitistes et déstructurées toujours présentes.
Quelques uns de ces concerts sont enregistrés. Le premier, dans le cadre incroyable du Dragon Social Club à Poznan, lors du festival Spontaneous Music donne ici le premier disque Dragon. Tension et fraicheur d'un premier concert, après de longues heures de route, joie de la reprise et de l'accueil, dans une longue soirée consacrée à l'improvisation et à la rencontre, le dragon est là, fumant mais contenu. Le milieu de tournée les voit arriver à Budapest, au club Lumen, qui donne son nom au deuxième disque. Lumineux mais aussi tout en rupture, le trio réinvente une forme qu'il expérimentera toute cette semaine de concerts… Ils finissent à la maison, à la malterie à Lille, qui profite de cette rentrée de (presque) fin de pandémie pour faire un festival haut en couleur. La malterie a vu naitre le groupe, a permis toutes les expérimentations et rencontres, véritable terrain de jeu et laboratoire de création.
C'est aussi là qu'a été enregistré le premier disque de Toc, dont le nom était encore à l'époque les patronymes des trois musiciens. Le Gorille, témoignage d'un des premiers concerts du trio en 2008, inaugurera la collection microcidi du label Circum-Disc en 2009. Depuis longtemps épuisé, le disque est réédité ici, les quatre CDs illustrant 15 années d'activisme d'un trio hors norme, où tout mais aussi rien n'a véritablement changé…
---
All music composed and performed live by Toc
CD1 | Dragon: Recorded on October 2nd 2021 at Spontaneous Music Festival, Dragon Social Club in Poznan (PL), by Bartek Olszewski.
CD2 | Lumen: Recorded on October 6th 2021 at Lumen in Budapest (HU) by Dávid Tamás Pap.
CD3 | Base: Recorded on October 10th 2021 at Festival la malterie in Lille (F) by Bertrand Perrot.
CD4 | Le Gorille: Recorded on February 28 2008 at la malterie by TOC. Released on 2009 on Circum-Disc (microcidi001).
Mix and CD-master by Peter Orins, except Le Gorille, CD-master by Rémy Team Deli-Ahdden.
Cover drawing by Jérôme Minard – jeromeminard.com
Liner notes by Petr Slaby.
Available in 4 CD-Audio / Digifile, FLAC 48kHz / 24 bits & mp3 320 kbps CBR
Produced by Circum-Disc & Tour de Bras
---
See Also

---