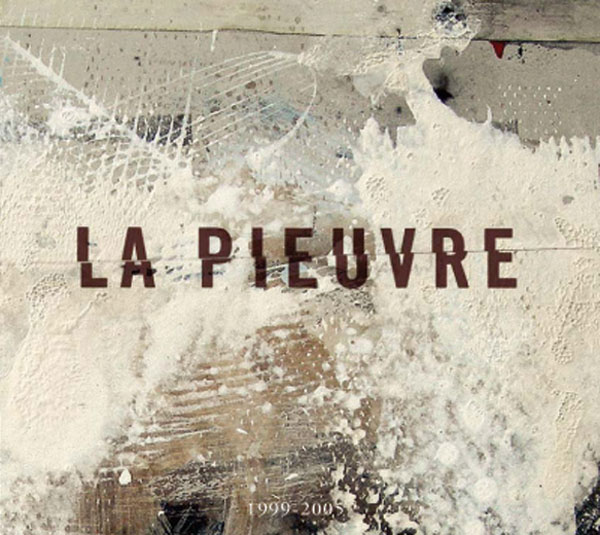 BUY / ACHETER
2 CD-Audio / Digifile 10 tracks / 138'41" Downloads included

7 €

FLAC / Lossless 1 Zip file / 763 Mo

5.00 €

mp3 / 320 Kbps CBR 1 Zip file / 314 Mo

5.00 €
La Pieuvre was formed in 1999 by an initially informal group of musicians who wanted to try out a new pattern of collective work. It draws its members from a varied musical scene and has brought together players from numerous smaller groups working at the freer end of jazz and rock as well as in electronic and instrumental contemporary music.
This extended unit has its place in the field of European large-group improvisation, but should also be seen in the context of the 'conduction' movement, exemplified by the methods of such as Butch Morris – although there is no claim made here for him either as a frame of reference or a point of departure. The music unfolds moment by moment, shaped on the instant by the gestures addressed to the living organism in front of him by Olivier Benoit (in his other role than as guitarist). Signs, looks, gestures and mime, the whole range of body-language is called upon in this exchange. The desire for interaction – implying precision and looseness, interpretation and distortion, the two-way flow of information, in which individual autonomy goes hand in hand with a sense of collective responsibility – makes available a sound-world of great richness, and makes of this singular ensemble perhaps more a platform for research into conducted improvisation than a performing orchestra.
The conductor's vocabulary of signs, in continual process of development, is worked out and assimilated as the need arises, ever more finely tuned to meet the demands of the conductor: texture, timbre, duration, motif, sweep, rhythmic cycles and loops, antiphonal and stereophonic interplay (facilitated by the layout of the orchestra and the doubling of certain instruments) are mobilized into spontaneous through-composition. The energy at its source is drawn out and woven into a unique music, flowing and unobstructed.
Over the last few years La Pieuvre has explored many avenues of research. The practical results display the resolutely musical thought which has always been its guide. With this in mind, the recordings put together here act as a showcase for this contemporary orchestra's commitment to its longterm venture. Whether in the studio or the open air, the concert hall or the radio broadcast, accompanying dance or silent film, its work remains inseparable from the very fabric of sound.


Formée à Lille en 1999 par un collectif d'abord informel de musiciens improvisateurs désireux d'expérimenter une forme originale de pratique collective, La Pieuvre fédère une scène complexe et recèle de nombreux groupes aux effectifs plus réduits s'adonnant autant au rock et au jazz (dans leurs ramifications les plus free) qu'à la musique contemporaine, électronique ou sur bandes…
Cette grande formation s'inscrit non seulement dans le champ de la musique improvisée européenne en orchestre mais aussi dans la mouvance de la conduction telle qu'a pu, par exemple, la formaliser Butch Morris (ce dernier ne constituant cependant, dans le cas présent, ni une référence ni un point de départ connu ou revendiqué); la musique s'y façonne dans l'instant, se révélant au fur et à mesure qu'elle se fait, sculptée par les signes qu'Olivier Benoit (au demeurant guitariste) adresse à l'organisme vivant qui lui fait face. Gestes, regards, mouvements et mimiques : tous les moyens corporels concourent à cette transmission. Le choix de l'interactivité – qui implique précision et latitude, interprétation et altération, allers et retours d'informations – se voit doublé d'une autonomie et d'une responsabilité individuelles qui confèrent toute sa richesse à l'univers déployé et qui font de cet ensemble singulier un espace de recherche bien davantage qu'un orchestre d'improvisation dirigée.
Le vocabulaire gestuel, en extension et raffinement continuel, s'élabore et s'assimile in situ, s'adaptant à l'exigence du conducteur : textures, timbres, durées, motifs, cycles et boucles rythmiques, jeux d'opposition, de stéréo ou de multiphonie (que facilitent la topographie du groupe et le redoublement de l'effectif dans certaines fonctions musicales), sont convoqués dans une forme qui se crée, inventée à tous ses degrés, et où convergent les mouvements à l'énergie ductile qui la réalisent : œuvre ouverte, continue et musique unique.
Rendant compte des recherches conduites ces dernières années et toujours appliquées à une pensée musicale résolue, ces enregistrements montrent l'engagement d'un orchestre contemporain dans une aventure au long cours – du studio au plein air, de la salle de concert à l'émission de radio, du plateau de danse à l'accompagnement de film muet – au plus près des vibrations et grains du son.
---
See also :
---