JEAN-LUC GUIONNET
PLUGGED INCLINATIONS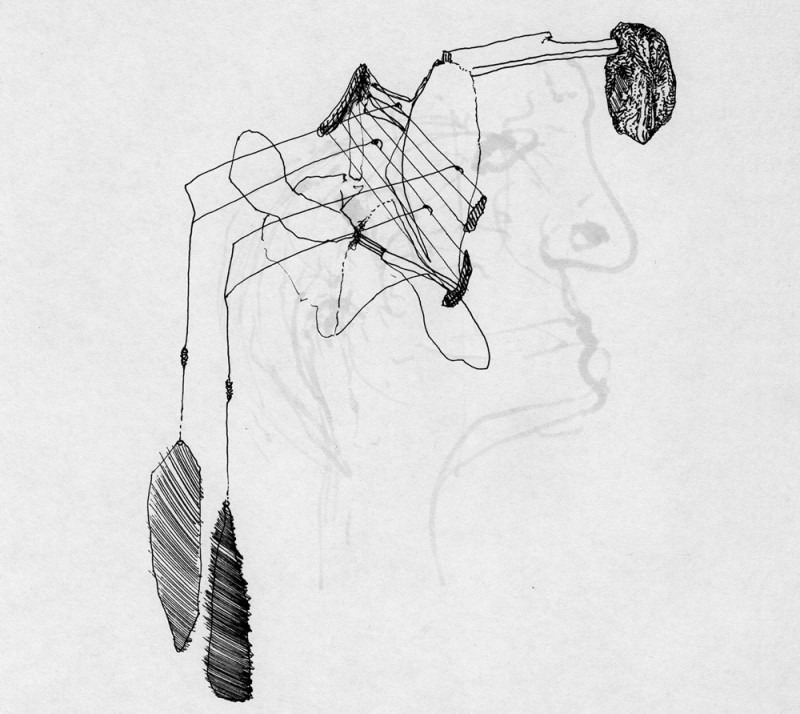 BUY / ACHETER
1 CD-Audio / Digifile 1 track / 57'42" Downloads included

10.00 €

FLAC / Lossless 1 Zip file / 274 Mo

5.00 €

mp3 / 320 Kbps CBR 1 Zip file / 95 Mo

5.00 €
"I work since 1993 to an experimental approach of the church organ (Pentes, Tirets) : 1) we control a machine 2) the organ is halfway between vehicle and artificial intelligence : it is a public transport : a ship, a barque, a boat, a building within a building 3) passing the machinery to the filter of listening, gesture and architecture 4) bringing the blast into the space : ventilate 5) make this organ sound not like this other one 6) express the organ as one says about lemon.
The blast is endless.
And since 2005, to an extension of the results to the electric organ (« Gezurrezko Joera ») : 1) find ways to get into the experience with an electric vehicle 2) arranging keyboards as we used to assemble organs (great, récit, positive, choir) 3) consider the functional state of each keyboard and play with it 4) go back in the machine as we go back in a train of thought & 5) transplant of an helpful member, a mixing desk is added to the keyboards : carburetor, distributor, central nervous system 6) microphones take care in examining the device 7) no other effects than these : organic device.
And the electric current is endless too.
Neither the blast nor the current do need me."
Jean-Luc Guionnet
---
"Je travaille depuis 1993 à une approche expérimentale de l'orgue d'église (Pentes, Tirets) : 1) on est aux commandes d'une machine 2) l'orgue est à mi-chemin du véhicule et de l'intelligence artificielle : c'est un transport en commun : une nef, une barque, un paquebot, un bâtiment dans un bâtiment 3) faire passer la machinerie au filtre de l'écoute, du geste et de l'architecture 4) amener le souffle dans l'espace : ventiler 5) faire sonner cet orgue-là pas comme cet autre 6) exprimer l'orgue comme on le dit du citron.
Le souffle est sans fin.
Et depuis 2005 à une extension des résultats à l'orgue électrique ("Gezurrezko Joera") : 1) trouver les moyens d'entrer dans cette expérience avec un véhicule électrique 2) agencer les claviers comme on assemblait les orgues (grand, récit, positif, chœur) 3) prendre en compte l'état de marche différent de chaque clavier et en jouer 4) remonter le cours de la machine comme on remonte le cours d'une pensée & 5) greffe d'un membre utile, une table de mixage est ajoutée aux claviers : carburateur, distributeur, système nerveux central 6) des micros s'appliquent à ausculter le dispositif 7) pas d'autres effets que ceux-là : dispositif organique.
Et le courant électrique est sans fin non plus.
Ni le souffle, ni le courant n'ont besoin de moi."
Jean-Luc Guionnet
---
Recorded live at la malterie (Lille) on October 9th 2013. Graphics by Elizabeth Saint-Jalmes
Produced by Circum-Disc and BeCoq
Available in CD (Digifile), FLAC and mp3
---
See also  :

---