IMPRESSION
LE BÉNÉFICE DU DOUTE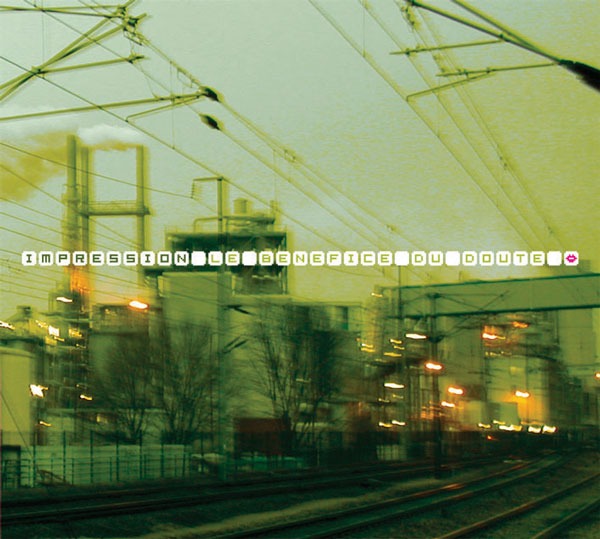 BUY / ACHETER
1 CD-Audio / Digifile 9 tracks / 60' Downloads included

5.00 €

FLAC / Lossless 1 Zip file / 358 Mo

5.00 €

mp3 / 320 Kbps CBR 1 Zip file / 142 Mo 5 €

5.00 €
Though it was always urban, Impression's music is now clearly oriented towards rock, while still mixing written music and improvisation. Always on the lookout for new sounds, the quintet allows for unusual uses of instruments, unexpected combinations, and limitless experiments. The influences are numerous, but always kept at a distance: we can hear echoes of Ornette Coleman, Paul Motian, Tim Berne, Steve Coleman or Jim Black… A hybrid universe, which plays on confrontations between the acoustic and the electric, where rhythm is of the essence, as well as a dynamic exchange between the band members. This music is free, contrasted, electric; it evades us, but still creates a whole world of its own, dense and eclectic.


"LE BÉNÉFICE DU DOUTE" est le second disque du groupe IMPRESSION, groupe fondé en 1992 autour d'OLIVIER BENOIT (guitare), CHRISTIAN PRUVOST (trompette), STEFAN ORINS (piano), CHRISTOPHE HACHE (basse) et PETER ORINS (batterie). Les compositions originales sont aujourd'hui essentiellement de ce dernier.
Ce second disque est produit par IMPRESSION et CIRCUM. Il a été enregistré en juin 2003 au Studio Ka à Fâches Thumesnil (59) par Benjamin Mraz.
On y trouve 7 compositions de PETER ORINS, et 2 improvisations collectives.
Musique urbaine, elle est aujourd'hui clairement orientée vers le rock, mélangeant toujours écriture et improvisation. A la recherche de sonorités nouvelles, le quintet permet les détournements de fonctions des instruments, les combinaisons inattendues, les expériences sans limite. Les influences sont nombreuses, mais toujours prises avec distance : on pense à Ornette Coleman, Paul Motian, Tim Berne, Steve Coleman ou Jim Black… Un univers hybride, qui joue des confrontations acoustiques – électriques, où le rythme est fondamental, aussi bien que la communication réactive entre les musiciens. Une musique libre, contrastée, électrique, qui nous échappe, mais qui crée malgré tout un univers à part entière, dense et éclectique.
---
See also :
---