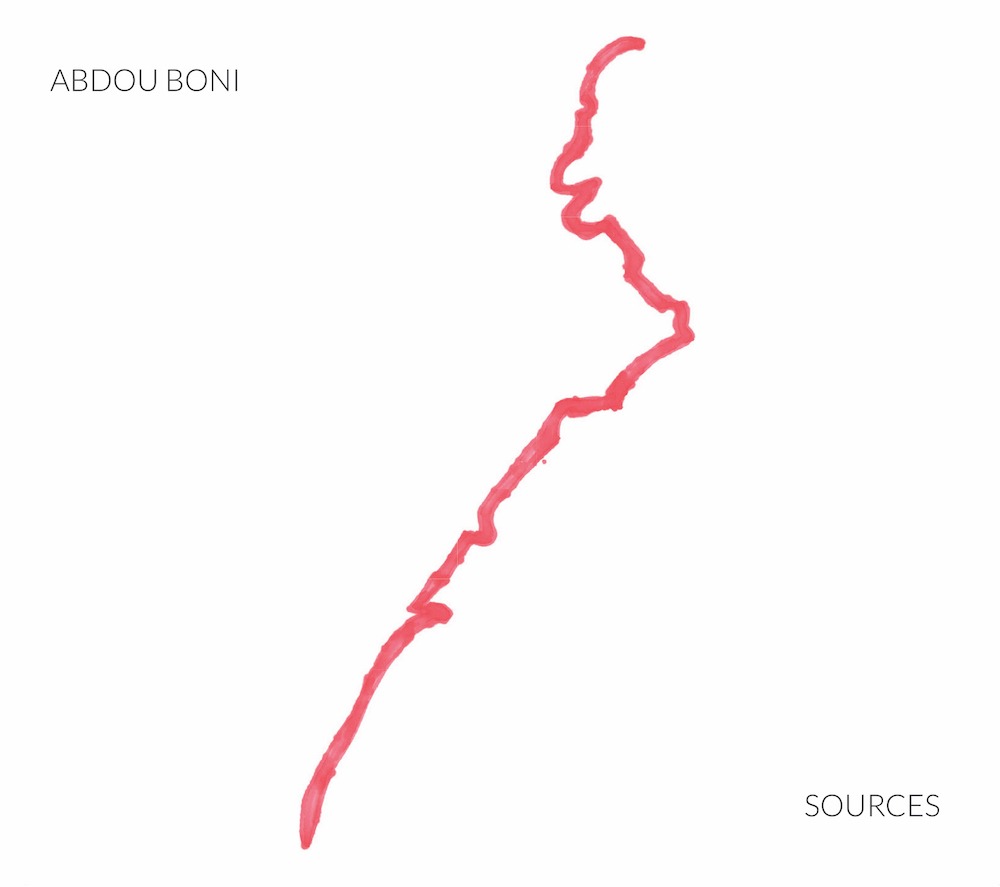 BUY / ACHETER
1 CD-Audio / Digifile

9 tracks / 33:02

Download included

12.00 €

FLAC 96kHz / 24 bits

1 Zip File / 605 Mo

5.00 €

mp3 320 kbps CBR

320 kbps CBR 1 Zip File / 82 Mo

5.00 €
This almost acoustic duet is the result of instrumental introspection on both sides, over the long term, so that one day the encounter will happen. These two figures of improvised music, with contrasting backgrounds but common values, explore together the sound matter, and reveal the surprising complementarity of their playgrounds.
Sakina Abdou and Raymond Boni give us to hear the spontaneity of a game cultivated with as much seriousness as casualness, in which the incarnation prevails to any form of judgment. What is played in this duet is nothing else than the deep commitment of two beings in love with freedom, who cross the splinters of the present and play the tightrope walker on a rope thrown between memory and becoming.
Following a first improvised meeting in quartet, impelled by the Muzzix collective in 2017, alongside Nicolas Mahieux and Pher Motury, Sakina Abdou and Raymond Boni meet again in 2019, at the initiative of Anne Montaron for their first duo concert on the set of "A l'Improviste".
«Two generations or so separate them but the music doesn't care about the years. The improvisation plays with the differences. On the contrary, it is a wonderful bridge.»
Anne Montaron
---
Ce duo quasiment acoustique est le fruit d'un travail d'introspection instrumentale de part et d'autre, sur la durée, pour qu'advienne un jour la rencontre. Ces deux figures de la musique improvisée, aux parcours contrastés mais aux valeurs communes, défrichent ensemble la matière sonore, et révèlent la surprenante complémentarité de leurs terrains de jeu.
Sakina Abdou et Raymond Boni nous donnent à entendre la spontanéité d'un jeu cultivé avec autant de sérieux que de désinvolture, dans lequel l'incarnation prévaut à toute forme de jugement. Ce qui se joue dans ce duo n'est rien d'autre que l'engagement profond de deux êtres épris de liberté, qui traversent les éclats du présent et jouent aux funambules sur une corde jetée entre mémoire et devenir.
Suite à une première rencontre improvisée en quartet, impulsée par le collectif Muzzix en 2017, aux côtés de Nicolas Mahieux et de Pher Motury, Sakina Abdou et Raymond Boni se retrouvent en 2019, à l'initiative d'Anne Montaron pour leur premier concert en duo, sans filet, sur le plateau d'« A l'Improviste ».
« Deux générations ou presque les séparent mais la musique se moque bien des années. L'improvisation se joue des différences. Au contraire même, elle est une merveilleuse passerelle. »
Anne Montaron
---
Music: Sakina Abdou & Raymond Boni
Raymond Boni plays a Roger Buro guitar
Recorded on December 21, 22 and 23 2020 at la malterie (Lille – F) by Peter Orins. Mix and CD-master: Peter Orins.
Drawings: Sihem Ternoy
Available in CD-Audio / Digifile, FLAC 96kHz / 24 bits & mp3 320 kbps CBR
Produced by Circum-Disc & Muzzix
---