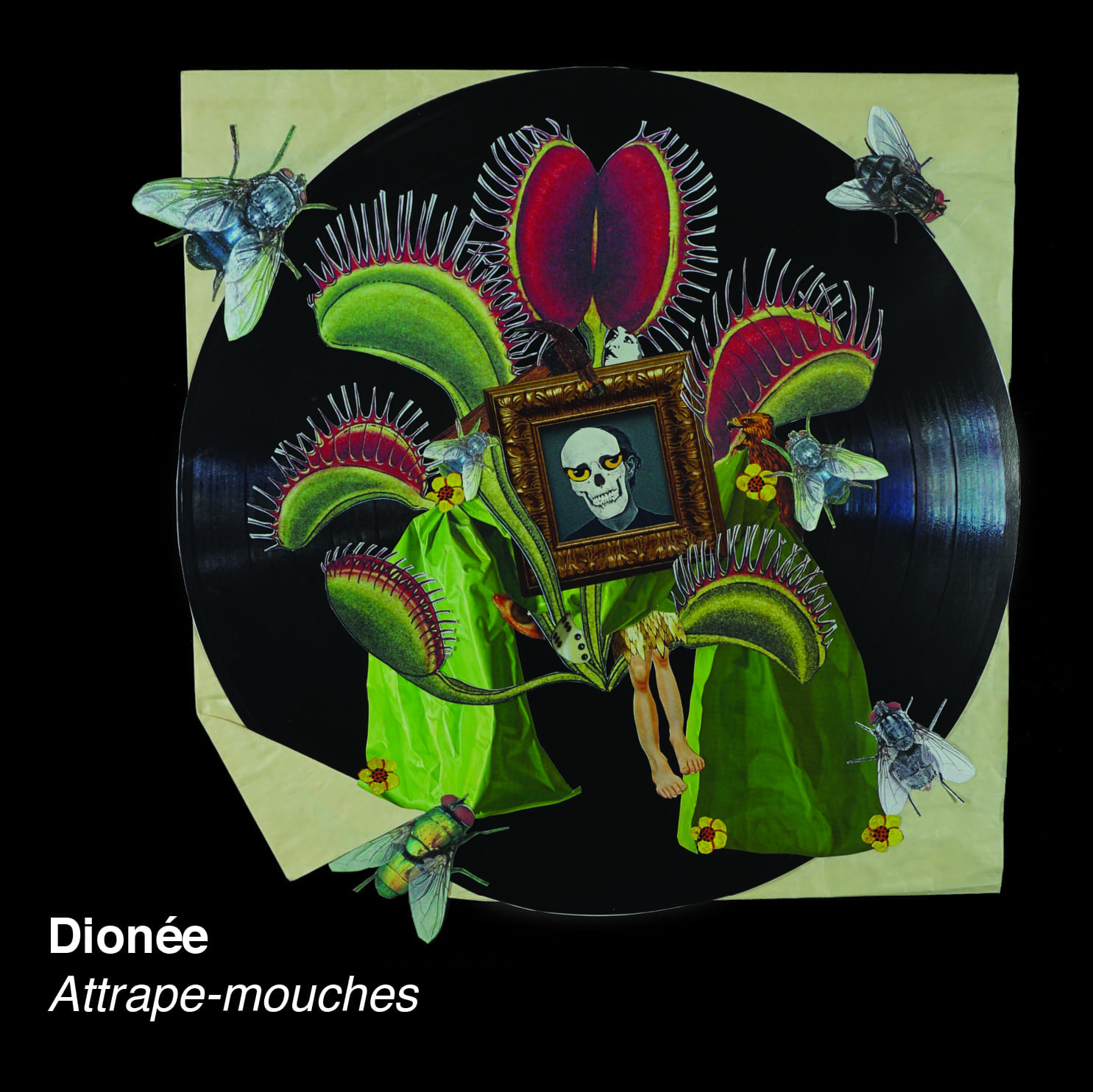 BUY / ACHETER
1 CD-Audio / Digifile

7 tracks / 45:32

Download included

10.00 €

FLAC 44.1kHz / 24 bits

1 Zip File / 487 Mo

5.00 €

mp3 320 kbps CBR

320 kbps CBR 1 Zip File / 122 Mo

5.00 €
This trio with unusual instrumentation was born by sheer coincidence, while working on a film score composed by Normand. The three improvisers, all colleagues within the GGRIL orchestra, took so much pleasure in playing as a trio that they were eager to continue the adventure and celebrate together the playfulness of open improvisation. If Normand and Servant have been active for more than 10 years on the international new music scene, Bériault is a newcomer who energizes the scene with her projects ranging from song to free music.
Melodies, textures and noises intersect cheerfully in a pictorial and uninhibited chamber music, where sobriety prevails over demonstration.
In 2020-21, the trio played several concerts in addition to various collaborations with Susan Alcorn (USA) and musicians of the Muzzix (Lille, France) collective (Peter Orins, Barbara Dang and Marylin Pruvost).
---
C'est au hasard d'une musique de film que ce trio à l'instrumentation peu commune a vu le jour. Réunis par cette commande ponctuelle de Normand, les trois improvisateurs, collègues au sein de l'orchestre GGRIL, ont pris tant de plaisir à jouer en trio qu'ils ont voulu poursuivre l'aventure et célébrer ensemble l'improvisation ouverte et le plaisir du jeu. Si Normand et Servant sont actifs depuis plus de 10 ans sur la scène internationale des musiques nouvelles, Bériault est une nouvelle venue qui dynamise la scène rimouskoise par ses projets allant de la chanson à la musique libre.
Mélodies, textures et bruits se croisent allègrement dans une musique de chambre imagée et sans complexe où la retenue prend plus de place que la démonstration.
En 2020-21, le trio a joué à plusieurs reprises, en plus de collaborer avec Susan Alcorn (É-U) ou encore les musiciens lillois du collectif Muzzix (Peter Orins, Barbara Dang et Marylin Pruvost).
---
All music by Bériault, Servant and Normand (2021)
Recorded by Sébastien Côrriveau and Robin Servant, between May and October 2021.
Mix and CD-master: Michel F Côté
Collage: Marie-Sophie Picard
Graphic Design: Marie-Pierre Morin
Produced by Dionée for Tour de Bras
Available in CD-Audio / Digifile, FLAC 44.1kHz / 24 bits & mp3 320 kbps CBR
Produced by Tour de Bras & Circum-Disc
---